HET VOGELNEST (The Bird Nest)
Workshop, Short film
2021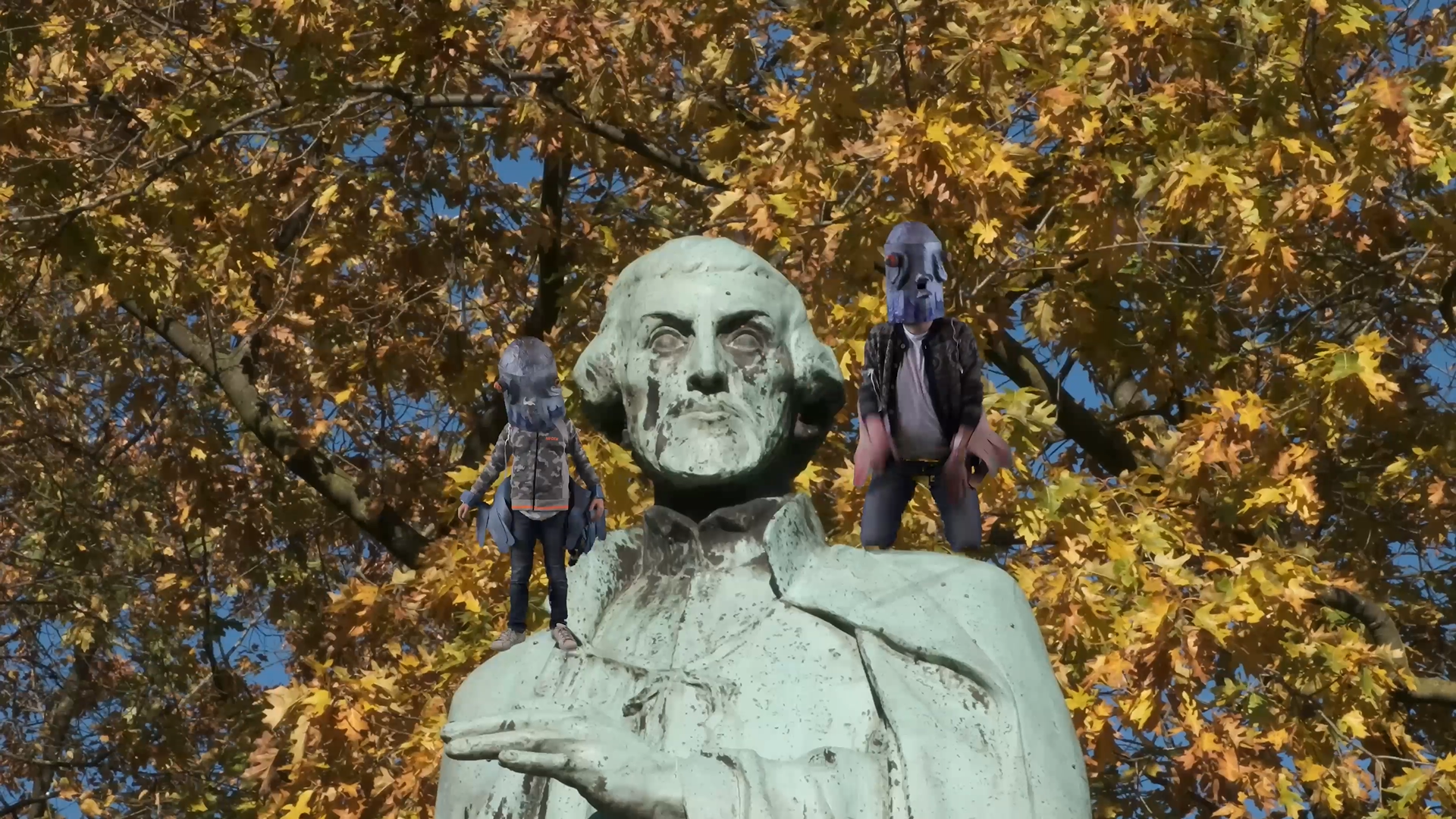 Het Vogelnest was a walk-in workshop developed for children at Cinekid festival 2021. The participants and their parents transformed into our beloved city birds, the Ooievaar, Duif, Meerkoet, and Eend, among others. They were invited to interview each other about life in the city. Topics ranged from poop to politics to pancakeships.

Project with Cinekid festival



ONDERWATER BEESTJES (Underwater Critters)
Animation
2020
'Beestje Bouwen' was a five day workshop with children at The Refugee Centre, Emmen. After imagining an underwater world, each one designed and built their own 'onderwater beestje' stop-motion puppet and brought them to life. We imagined how the 'beestjes' would interact with each other and recorded the possible sounds they would make. Here is the mysterious little underwater community we created.

SPREKER VOOR DE DOVEN (Speaker for the deaf)
Installation
2020
Based on the ideas of Bruno Latour, Speaker for the deaf urges us to include more-than-human voices in political exchange.
Question asked by The Parliament of Things: "What does the political voice of a crab, an eel or a porpoise sound like? How can non-humans best be represented in our democracy? The aim of the competition is to come up with an instrument or method related to three urgent North Sea cases that represents the interests of non-humans while linking technology, human /non-human and society."

These ceramic sculptures depict the hearing systems of real and imagined creatures of the North Sea. Each sculpture is coupled with a fictional eulogy and a soundscape.
Speaker for the deaf
was the winner of the Parliament of Things Design Competition 2020 and was on display at Nemo Science Museum, Amsterdam in November 2020.
︎︎︎
Video
MANNGE THAPNEE, A Prayer for the Crocodile
Short film
2020
Set in a post-apocalyptic future, the film tells a playful story about the caretaker of a collection of seeds. While anticipating 'earthly revival', the caretaker discovers and attempts to recreate the Mannge Thapnee ritual from Goa, resulting in the germination of dormant seeds.